What is collective action in philanthropy, and why is it important?
Collective action is a collaborative, coordinated approach to addressing societal issues and challenges and is most effective when it employs a bottom-up framework that is developed and led by the community itself.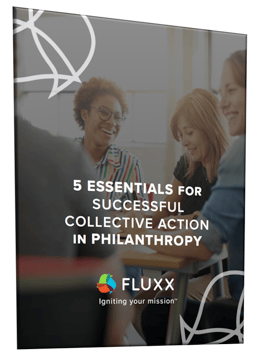 For grantmakers, collective action brings together like-minded grantees and communities to create meaningful and lasting impact.
Download the whitepaper to learn:
The core/unifying principles of a collective action framework

How collective action h

elps foundations overcome traditional grantmaking constraints and expand and sustain impact over time

The 5 key elements required for successful outcomes

Fill out the form on the right to get the guide now.