What does it take to be an exceptional board member?
Without a steady backbone of leadership and guidance that comes from high-quality board members, foundations risk becoming less focused and far less effective. Sound judgment and passionate involvement are essential for board members seeking to invigorate an organization and maximize its impact.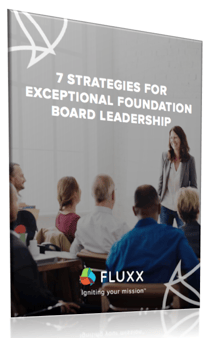 Download this whitepaper to learn the 7 characteristics you need to be an exceptional board member and lead your organization to more effective grantmaking, including:
Acting with integrity

Challenging your foundation in a healthy way

The ability to promote strategic thinking and collaboration

...and more
Ready to get started on your path to board member excellence? Fill out the form to get the guide now.