It's a data filled world, and grants managers are poised to conquer it.
Grants managers have always understood the importance of data, even if they don't always consider themselves data mavens or tech gurus. As true cornerstones in the grantmaking process, grants managers touch their organizations' data in a number of ways.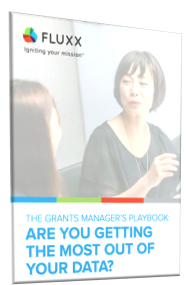 Download the guide to learn:
How grants managers are currently using data

Where grants managers often "hit walls" during data collection and analysis and how to avoid these pitfalls

How grants managers can improve grantmaking processes and better evaluate proposals using data

...And more!
Fill out the form on the right to get the guide now.