Having a strategic technology plan that aligns with your foundation's mission is more important than ever.
But remarkably most foundations lack such a plan. In fact, 62 percent of foundations have no plan at all. It's time to change that.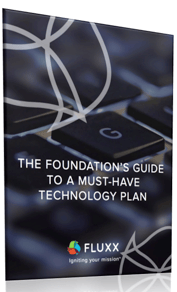 Learn how the MacArthur Foundation and others incorporate strategy & mission into a technology plan that helps them make the greatest impact. In this guide you'll learn how to:
Define your strategy

Train & implement strategically

Learn & adjust constantly, and more.
Fill out the form on the right to get started.