We get it. Just thinking about grants management systems can make your head spin.
According to a recent Idealware report, the entire grants management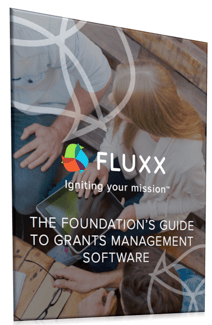 software market has
grown 66 percent since 2013. In that year, 3,573 grantmakers used a grants managemen system. Now the number totals 5,413! That's a lot to sort through.

That's why we put together the Foundation's Guide to Grants Management Software especially for you. With this guide, you'll have all the information you need to make the best choice for your foundation.

Download the guide to learn:
So put your mind at ease. You can do this! Fill out the form to get the guide now.