In which U.S. states did organizations receive the most grant funding via Fluxx in 2018? Which received the least?
The Fluxx State of Giving data report examines $3.6 billion in foundation grants given using Fluxx Grantmaker during 2018 to charities, nonprofits and individuals in the U.S. and Puerto Rico.
This report offers key insights into foundation giving on the Fluxx platform that is both aligned with broader giving patterns seen in the U.S. and telling about the areas of philanthropic focus in 2018.
Key findings include: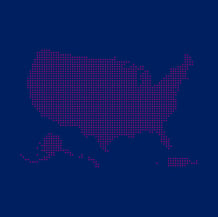 Giving insights for the U.S. and Puerto Rico
Analysis of giving according to location and category for top and bottom 10 states
The variance of giving categories within states